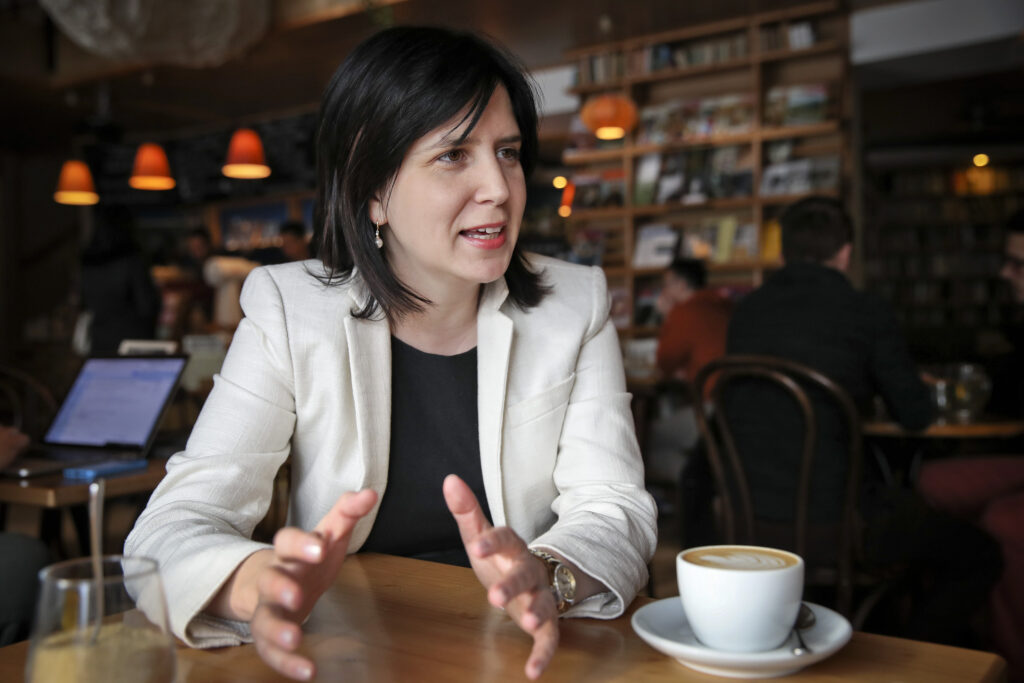 Julia Sonnevend is Associate Professor of Sociology and Communications at The New School for Social Research in New York. She is a sociologist of global culture, focusing on the events, icons, symbols and charismatic personalities of public life.
Sonnevend is the author of Stories Without Borders: The Berlin Wall and the Making of a Global Iconic Event (Oxford University Press), co-editor of Education and Social Media: Toward a Digital Future (MIT Press) and is currently finalizing a book manuscript entitled Charm: The Power of Personality in Global Politics (under advance contract with Princeton University Press). Her work has been published in interdisciplinary peer-reviewed journals including New Media & Society; Information, Communication & Society; International Journal of Press/Politics; Media, Culture & Society and the American Journal of Cultural Sociology. She is also active in public-facing scholarship (most recently a popular Hungarian video podcast covered her life trajectory and work). Sonnevend received her PhD in Communications from Columbia University, her Master of Laws degree from Yale Law School, and her Juris Doctorate and Master of Arts degrees in German Studies and Aesthetics from Eötvös Loránd University Budapest.

Her first book, Stories Without Borders: The Berlin Wall and the Making of a Global Iconic Event (Oxford University Press, 2016) raised the question: how we can tell the story of an event in a way that people would remember it internationally and over time? Focusing on journalists covering the fall of the Berlin Wall and on subsequent retellings of the event (from Legoland reenactments to the installation of segments of the Berlin Wall in shopping malls), she discussed how storytellers build up certain events so that people remember them for long periods of time. The East German border opening that we now summarize as the "fall of the Berlin Wall" was in fact unintentional, confusing, and prompted in part by misleading media coverage of bureaucratic missteps. But its global message is not about luck or accident or happenstance in history. Incarnated as a global iconic event, the "fall of the Berlin Wall" has come to communicate the momentary power that vulnerable ordinary people can have. This powerful myth still shapes our debates about separation walls and fences, borders and refugees worldwide. In contrast to globalization theories that focus on the metaphor of a "bridge," her book highlights the ongoing presence of separation walls and barriers around the world.

Her next book, Charm: The Power of Personality in Global Politics, will consider the importance of personal magnetism in public life. Through case studies of liberal, illiberal and authoritarian political leaders from North Korea to Iran to New Zealand to Germany to Hungary, she considers how we can translate the everyday, in-person magic of charm to contemporary mediated and fragmented political environments. Updating Max Weber's hundred-year-old charisma concept, Sonnevend argues that "charm" has become one of the keywords of contemporary global politics. As we increasingly turn our attention to political personalities in contrast to parties, policies and institutions, the seductive and deceptive powers of mediated political charm need dedicated scholarly and public attention.

She tweets from @juliasonnevend